Selling and buying online is a regular thing now. So much so that the global retail sales of eCommerce stores amounted to $4.9 trillion in 2021! It's hard to remember what it was like before online sales giants like AliExpress, eBay, and Amazon made it possible to get whichever item we wanted right in front of our doorstep. Especially if you consider the fact that over 2 billion individuals in 2021 did their shopping online.
So, it is no surprise that there are plenty of eCommerce options you can choose from. However, if you don't have any previous experience with selling online, the choice between eCommerce and marketplace might seem overwhelming. For this reason, we're here to help you.
What Is an Ecommerce Platform?
---
An eCommerce platform is a software solution that allows selling and purchasing items on the internet.
eCommerce platforms draw on technologies such as inventory management systems, online transaction processing, automated data collection systems, electronic data interchange, internet marketing, supply chain management, mobile commerce, and electronic funds transfer.
Some of the most popular eCommerce platforms nowadays include Wix, WooCommerce, Magento, BigCommerce, Shopify, and so on.
If you're a small business that needs a platform they can quickly set up, WooCommerce, Squarespace, and Shopify are great choices. On the other hand, larger companies should pick BigCommerce or Magento.
What Is a Marketplace?
---
A marketplace is a site where multiple sellers offer products.
The variety of different products and the multitude of customer reviews that can be found at a marketplace is what attracts people to them - just shopping malls are crowded in the non-virtual world.
How Does a Marketplace Work?
---
If we take Etsy as an example, this company offers safe shopping, secure payment methods, and maintains the site. However, Etsy doesn't ship the products once the sale is finalized since all items are sent and stored by the seller. Now you must be wondering how the marketplace makes money. They either charge a flat membership fee, a commission for each transaction, or a combination of the two.
For those who are just beginners when it comes to sales, and for those who don't want to worry about the on-site shopping experience, maintenance, and website performance, a marketplace is a great choice.
Advantages And Disadvantages of Ecommerce
---
Advantages of Ecommerce
---
You can build your own brand awareness
There are fewer rules and restrictions by eCommerce platforms
There isn't an on-site competition
You have complete control over the navigation, design, and functionality of the site
Your future marketing campaigns can benefit by easily collecting customer data on these platforms
Disadvantages of Ecommerce
---
More financial risks in scalability
It takes more money and time to create and maintain your site
You need to put in a lot of effort to bring customer engagement and traffic
Advantages And Disadvantages of Online Marketplace
---
Advantages of Online Marketplace
---
An online marketplace is easy to set up
There are fewer financial risks involved
Have no or low setup costs
No need to spend time running inventory
Has more customer engagement and traffic
Disadvantages of Online Marketplace
---
Can't build a customer list for marketing campaigns
You are competing against lots of competitors
You have no control over unfair reviews, including those from competitors
Ecommerce Platform Comparison
---
Wix – Wix is a drag-and-drop website builder that offers domain name registration, web hosting, and customizable template. If you want to use the eCommerce features provided by Wix, you're going to have to upgrade to a paid plan.
WooCommerce – If you're familiar with WordPress, you've surely heard about WooCommerce, since it's an add-on to this platform. With WooCommerce, there are plenty of plugins and apps you can add to your store.
Shopify – Shopify is one of the best eCommerce platforms. This robust platform comes with features and tools for drop shipping and multichannel selling, so you can sell on third-party marketplaces, social media, at your retail store, and on your website. There are over a hundred themes you can choose from to customize your site.
Magento – Magento is ideal for companies that want a flexible and powerful system they will be able to customize. If you want to build and manage the whole infrastructure by yourself, you're going to need advanced development and coding skills to pull this off.
BigCommerce – Valuable features of BigCommerce include multichannel selling on third-party marketplaces and social, SEO tools, and international selling. However, these powerful tools are also complex.
Marketplace Websites Comparison
---
Amazon – Amazon is well known as the site that has everything, and it gets a lot of traffic on a daily basis.
eBay – With eBay, you won't have to set up a price on your products. Sellers determine the prices through the natural demand for a certain product. Of course, eBay allows you to set a fixed price as well, so that others can't bid on your products. It's up to you which format you choose.
Etsy – Etsy is a great place for an artisan or a collector that's looking to reach a large number of buyers for their products. Also, Etsy allows sellers to sell DIY or Do It Yourself kits, so that customers can use them to make their own custom products.
Facebook marketplace – Facebook marketplace allows users of Facebook to post pictures of their collectibles and garage sale items and set the price for buyers.
Instagram shopping – Instagram Shopping is a set of features that give people the opportunity to shop your brand's videos and photos across Instagram.
Google shopping – With Google Shopping, you're browsing products from sellers and advertisers who have decided to feature their products on this marketplace.
Wildberries – Wildberries is one of the faster-growing online fashion retailers that allows users to sell a wide range of products, including shoes, books, electronics, jewelry, food, and much more.
AliExpress – AliExpress is a popular online marketplace for buying products at much more affordable prices than Amazon and other marketplaces. It was launched in 2010 by the Alibaba Group.
Difference between Ecommerce and Marketplace
---
Creating an online store in a marketplace can save more money and time in the beginning.
However, when you're creating an eCommerce website, you will spend more money at the beginning. From features, functions, integrations, and custom designs, you will surely need the help of a technical expert with an eCommerce site.
eCommerce websites have a higher profit margin than online marketplaces.
Marketplaces make money through commission fees.
Online marketplaces don't have inventory since they are a place where store owners connect with buyers and display their products.
On the other hand, when you're using an eCommerce website, you might face some difficulties in keeping inventory unless you meet the customer demand with drop shipping.
Compared to marketplace owners, eCommerce website owners take more financial risks. Store owners don't need to sell or buy anything when they are selling on marketplaces, which greatly increases the scalability of the business.
Marketplaces offer sellers limited access to their customers. As a result, it can be difficult to create loyalty and brand awareness and sell your items. Instead of using the strength of previous purchases, you will need to rely on new sales since you won't be able to get in touch with your previous customers. Another drawback to marketplaces is that there is an absence of customer communications and analytics, which just adds to the inability to develop brand recognition and awareness.
Meanwhile, when you're using an eCommerce platform, you will be able to reach out to your customers directly and inform them about new releases and sales promotions, and you will also have access to customer analytics.

Audience engagement and traffic are essential, whether it's an online marketplace or an eCommerce site. Due to the nature of the marketplaces that aim to bring sellers and buyers together, the target audience is a lot bigger than an eCommerce platform. This is a result of the fact that marketplaces offer an enormous choice of categories and products. Moreover, marketplaces offer more chances to engage customers to purchase a product.
On the other hand, with an eCommerce platform, you need lots of money and time in order to attract traffic to your website. In addition, engaging the audience is harder. However, once your website starts getting more traffic, all the customers are yours and can buy only your products. Also, your brand engagement will go up, and all the gains and profits from the website will belong only to you.
Conclusion
---
As we've gone through the meaning of the terms eCommerce and marketplace and the differences between them, it's time to summarize. If you're an eCommerce beginner, then marketplaces are a great starting point for you, as they will provide you with the opportunity to cut down the time, risks, and costs needed to create a store. However, if you're a brand that's already established and you aren't looking to share your profits with a marketplace, a good solution for you would be to combine the two. You should create your own eCommerce store and be present on a marketplace as well, as it can be an excellent addition to your already established business!
Frequently Asked Questions
How customizable is my ecommerce store?
This depends on the eCommerce tool you use. For example, Magento is 100% customizable, and you can amend just about every aspect. Shopify on the other hand has far fewer customization options.
Can WordPress be used for eCommerce?
WordPress offers many different ways to build an eCommerce online store for all types of products and markets. Almost 40 percent of all online shops are powered by WooCommerce, a WordPress eCommerce plugin.
Are there different types of WooCommerce hosting?
You can go for a shared option, which is the cheapest, or upgrade to other business solutions like VPS and dedicated hosting, which are designed to handle more site traffic and come with faster speeds.
How much does WooCommerce hosting cost?
Prices are very reasonable and start from just $3.50 per month at Verpex.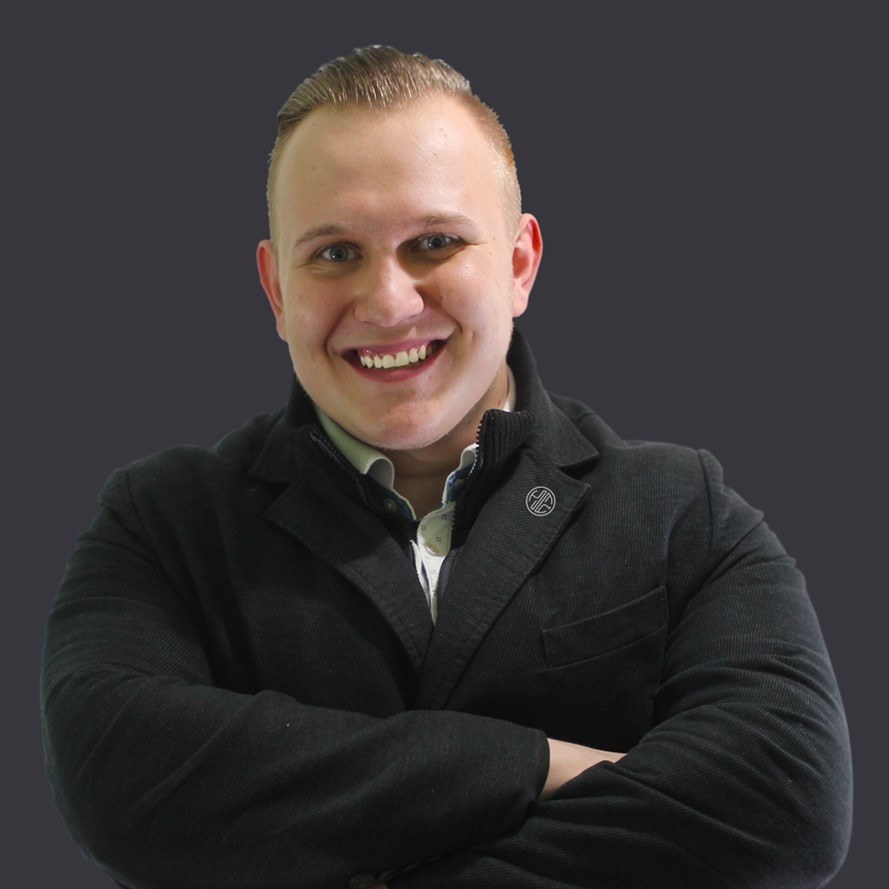 Bruno Mirchevski is a web hosting services expert. He has spent years researching the niche, exploring the most diverse aspects of Shared, VPS, WordPress, Cloud Hosting, Dedicated Servers, Resellers, etc. With his extensive knowledge and experience, he can grant you meaningful insights on our blog, whether you are a beginner or a hosting pro.
View all posts by Bruno Mirchevski