Website traffic is key to finding new customers and reaching as many people as possible. However, a lot of users struggle with it. Of course, this isn't surprising, seeing as there are over 1.8 billion websites to compete with.
Content and design are crucial for driving web traffic. Over 72% of businesses include content creation in their core business strategy, but 63% of them cannot find the appropriate staff for the task. Around 75% of customers will think your site is credible if it's designed well. However, this doesn't mean that you should have a good design at all costs.
Many templates and extensions come with security risks and can create loopholes for hackers to exploit. You can protect yourself against attacks and have a well-designed site by conducting security audits regularly.
A security audit includes assessing the core of the web system you use, the extensions, themes, templates, and other features to check for any weaknesses your infrastructure may have.
But enough about security. We're here to show you how you can drive traffic to your site.
25 Different Methods for Driving Traffic to Your Website
---
Direct SEO
SEO is a great way to increase organic traffic to your site, or more specifically, direct or on-page SEO. By optimizing your content for search engines, your site will rank higher and will be easier to find for people who search for the products or services you offer. On-page SEO features include the bpage title, header, meta description, the URL, and others. On-page is a fast and free way to get more visitors and boost traffic.
Local SEO
Local SEO can be crucial for businesses that have brick-and-mortar locations. When customers type in a restaurant for a specific area, they get results for local businesses first. So, if you have this type of business, you should focus on local content, social media profiles, links, etc., so that your business shows up. Search engines show results based on location, and you can use tools like Google My Business and Moz Local to help you manage your directory listings and citations.
These tools make sure your business shows up for local searches. You need to have the same name, address, and phone number on your Google My Business account and social media and use location-based terms specific to your location. You can research the terms you need on sites like Google Trends.
Voice search
The use of voice search has been growing in popularity, with over 122 million people using voice assistants in the US alone. So, your content should be optimized for voice searches in order to reach as many users as possible.
To have voice search optimized content, research and use longer-tail keywords because when people search for something using a voice assistant, they use full sentences. Also, make sure the content answers customer questions, like your location, when you're open, etc. However, make sure your content is short and straightforward so that it's easy for voice assistants to find it.
Different SEO tools
SEO tools can be quite helpful in analyzing what is suitable for your website and will help in creating an efficient strategy that will boost your traffic. Additionally, these tools will help you create appropriate content with a high potential for generating traffic. Some SEO tools that will help you achieve this are Google Analytics, Ahrefs, SEMrush, etc.
Social media
There are a lot of sites that have great content but low traffic. Having great content does not guarantee that people will find you and visit your site. This is where social media comes in. It would be best to create social media profiles on as many platforms as possible.
Social media integration is essential because it opens the door to reaching more than half of the world's population, seeing as over 58% of people are social media users. It's one of the best and most efficient ways to promote your business and drive traffic to your site. Depending on your business, you can use Twitter for short and catchy links or Pinterest and Instagram if you have a B2C company. The opportunities are endless.
Forums
Being present on public forums like Reddit, Quora, etc., and answering questions can help your business a lot. It will allow you to communicate with customers and show them you care. You can post links to relevant blog posts you have on your site, which will entice people to click on them and read them, resulting in more traffic.
If you decide to post on forums, try to be as active as possible because the more active you are, the more traffic you get. Also, starting new threads or commenting on old ones can generate a lot of traffic, as threads usually get more comments. However, remember to post only on forums and subreddits relevant to your business and not to spam, as users will see your posts as annoying and off-topic.
YouTube channel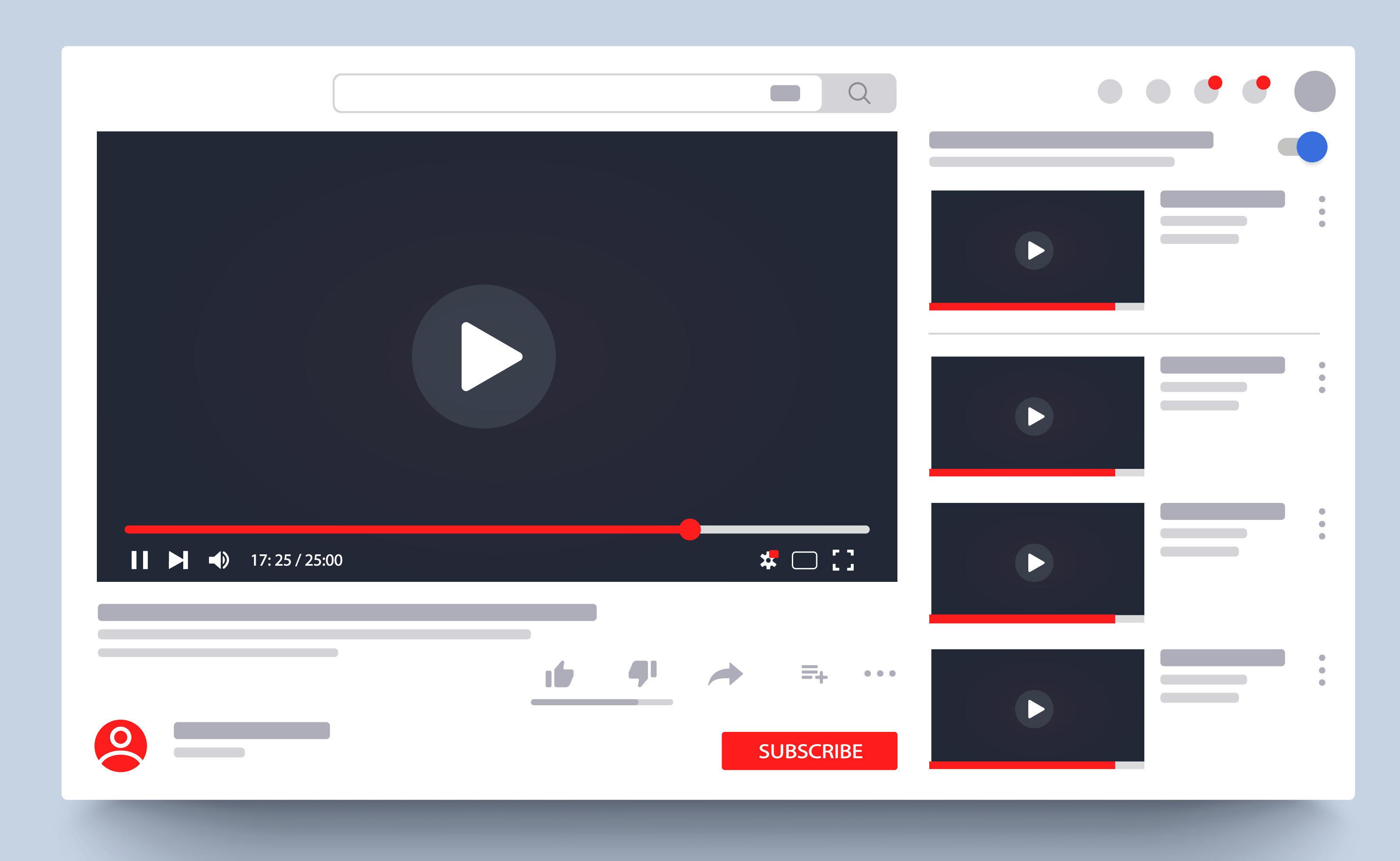 YouTube is the biggest video-sharing platform to date, with over 2 billion active users. You can start a YouTube channel for free and make content specific for YouTube where you will promote your business. Not only will you reach a whole new audience through YouTube, but you can also monetize your content and get revenue by playing ads on your videos.
YouTube is also an excellent method to build a community that will be active across the board, visiting your site, reading your blog, leaving comments on forums, etc. This will help boost your traffic immensely. However, competition is high on YouTube, and success is not guaranteed, but it's worth giving it a shot.
Guest Blogging
Writing articles or blog posts that will be posted on reputable sites can boost your traffic and gain you new customers because the people who visit the other site will see your post and will be enticed to click on your site.
This can also help you build your brand and reputation, which will only expand your business. However, it's worth noting that the standards for guest blogging are pretty high, and content that does not meet those standards could have a lasting mark on your business.
Create shareable content to get free backlinks
By creating content that is relevant to other sites and businesses, you allow others to use it and link it back to you. This will earn you free backlinks, where other respected sites have a link to your content on their site, making you more credible in the process.
Having quality backlinks also boosts rankings and drives referral traffic. So, not only will you be more credible, but you will also rank higher with search engines and increase organic traffic to your site.
Email Marketing
Although some view email marketing as a thing of the past, a good email campaign can drive significant traffic to your site. The most important thing to know is not to spam customers with insignificant updates and messages.
Email marketing should be used for promotions, sales, new products or services, new features, etc. It's important to intrigue people with your emails so that they visit your site and not come across as annoying or demanding.
Content
Your content should be centered around the type of customers you want to attract. You should include information that will be relevant to your customers so that they want to visit your site and read what you've posted.
To know your audience, research what type of people would buy your products, what they search for on search engines, and optimize your content according to those parameters. You can use SEO tools to help you with this process.
The best way to create content is by having a blog. Your blog posts should be exciting and should answer questions your customers want answers to.
Headlines
To attract users to read your posts, you should write enticing headlines to get users interested. Otherwise, your content will go unnoticed, despite it being relevant. Headlines attract clicks, and clicks drive traffic. So, focus on your headline and make it appealing before posting your content.
Using keywords
Keywords are the gateway between your customers' searches and your site. Research what keywords are used when searching for your products or services, and use those keywords in your SEO integration.
This will make your site more visible and easily accessible. It will increase your search engine ranking and will drive more traffic to your site because more users will click on it.
Using internal links
Internal links can strengthen your link profile, help with SEO integration, make the user experience better on your site, and attract users to visit more and more of your posts. By linking your own posts, users who are already consuming your content will be enticed to read more of it, which in turn will increase traffic to your site.
Collaborating with industry leaders
Even if your site is small, many industry leaders will still be willing to talk to you and do an interview. So, don't be afraid to send emails to them to invite them for an interview, and publish it on your blog.
The fact that an industry leader talked to you will help your credibility and invite people to click on the post to see what they said. Also, the person you interview will most likely share the interview, which will only increase traffic further.
Make your site responsive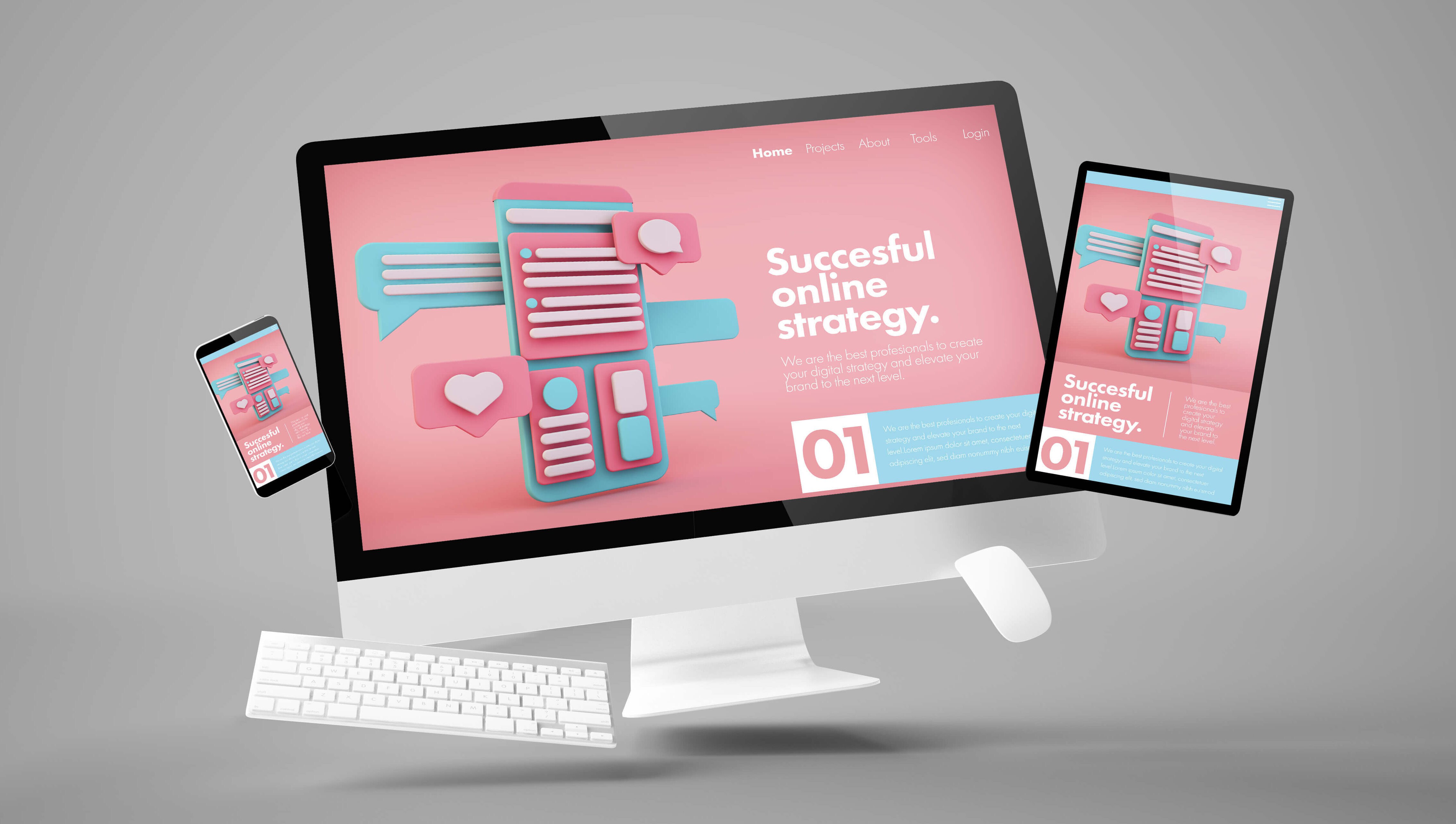 Having a mobile-friendly and responsive site is crucial in today's market because over 68% of all visitors used mobile devices for browsing the Internet in 2020. So, your site must be optimized for mobile devices so that you can reach a bigger audience and drive traffic to your site. Otherwise, those users will not return to your site and will see it as a bad one.
Have a fast website
The slower your website is, the more time it gives the user to leave and move on to the next one. Around 39% of visitors will exit your site if the images or content takes too long to load. Also, your site will have high bounce rates, and traffic will decrease.
So, try to make your pages as technically optimized as possible and make your site as fast as you can. You can do this by optimizing images, page structure, third-party plugins, etc.
Be a topic expert
Sites that are regarded to be topic experts on the subject area they're writing about are favored by search engines. You may establish yourself as an authority by creating a pillar page, which is essentially a more extensive blog article that covers all aspects of a topic in depth.
Then you develop "cluster content," or supporting blog entries, focusing on long-tail keywords that demonstrate you've thoroughly covered a topic. This will improve your search engine ranking, resulting in more people visiting your website.
Analytics tools
Using analytics tools to analyze your site will help you determine what page is most popular, your visitor demographic, etc. They also help to keep track of your SEO metrics. The data you get from these tools can help you create the perfect strategy for content and promotions. You can use Google Analytics to get this data and improve your site's traffic and overall performance.
Competitors
Researching your competitors, what they're posting, which of their topics get the most traffic, etc., can help you determine a better strategy for increasing your traffic.
You can do this by using BuzzSumo, which is software that puts together the performance and content of specific sites to see what attracts visitors the most. This is an excellent way to see what visitors are looking for and be the one that supplies that kind of content.
Webinars
Hosting webinars allows you to reach people who want to learn about the topic you are speaking about. It also enables you to conduct an effective promotion campaign, calling the people interested to learn more about you before attending the webinar.
After the webinar is done, make it available for later viewing as well so that people who did not make it can see it too, thus extending the effect it will have and traffic it will attract.
Conferences
All industries have conferences that everyone goes to and are relevant to your business. Simply attending these conferences can drive some traffic to your site. However, speaking at a conference can help you to establish yourself as an industry thought leader, thus gaining significant exposure and traffic for your site.
CTR
The click-through rate, or CTR, measures how many people clicked on and read your post versus how many people viewed the link to your post overall. This will show you how many people are interested in your content and how efficient your advertisement and email marking is.
It's critical to build engaging and appropriate meta descriptions and titles to attract more people to click through and increase traffic to your site. Make sure your titles are brief and snappy, and your description leaves readers wanting more when writing click-worthy meta tags. CTR is loosely tied to direct or on-page SEO, mentioned above.
Build a community
Creating a community of brand supporters is a terrific strategy to keep people coming back to your website. You can create a Facebook group, Twitter chat, LinkedIn group, or Quora Space just for your fans and others in your business, with a link back to your site, which will result in higher traffic.
Using QR codes
QR codes have become quite popular and preferred by users, especially during the COVID-19 pandemic. It has become standard for restaurants to have their menus available through QR codes. Most customers expect this feature—also, businesses like using QR codes because they not only increase traffic but also track it.
It's essential to give the user a reason to scan the QR code and to place it appropriately, like a CTA button on a website. It should be easily accessible and simple to navigate, and you can rate its success immediately.
Traffic is an essential factor for the success of your business, and you can never get enough of it. It can seem endless and fruitless at some points, but it will have a positive long-term impact on your site if done correctly.
The most important task you will face when driving traffic to your site will be to figure out the proper method through which customers can reach you and to implement this method in a way that will maximize its effect.
Frequently Asked Questions
How much traffic can my WordPress site handle?
Most shared plans can manage around 1,000 to 2,000 visitors per day. If you expect more than this we'd recommend opting for VPS or dedicated WordPress hosting.
How will I know how many people visited my site?
A number of different third-party resources allow you to see how many people visited your site.
How much traffic can shared hosting handle?
Shared hosting serves multiple sites on a single server. The costs of this type of web hosting are low since the users utilize the resources on a single server.
Am I going to be able to host high traffic websites with self-hosting?
No, your home computer will not be able to handle a website with a lot of traffic.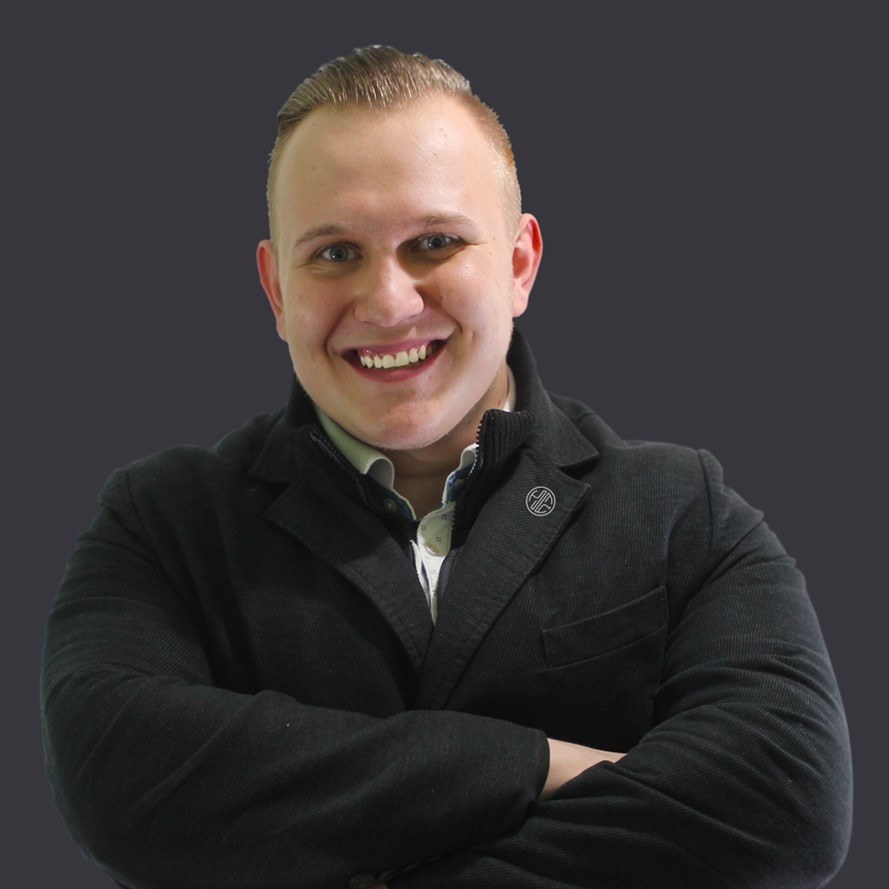 Bruno Mirchevski is a web hosting services expert. He has spent years researching the niche, exploring the most diverse aspects of Shared, VPS, WordPress, Cloud Hosting, Dedicated Servers, Resellers, etc. With his extensive knowledge and experience, he can grant you meaningful insights on our blog, whether you are a beginner or a hosting pro.
View all posts by Bruno Mirchevski