Online reviews are the new jury that can decide how customers view your business. Lately, due to the popularity and frequency of people leaving reviews for almost anything online, businesses have become reliant on them and pay a lot of attention to what they say.
As of 2022, around 97% of customers read the reviews of local businesses before deciding whether to visit them or not. Also, around 49% of customers put a lot of importance on the number of reviews a business has. The pandemic has made reviews even more important, with an increase of 1.31% of people reading them overall.
So, it's no surprise that businesses have grown quite dependent on reviews and try their best to keep them positive and respond well to the negative and neutral ones.
But how does one do that exactly? If you want to know, scroll down on this article, where the following will be covered:
Positive reviews

Neutral reviews

Rating only (no text) reviews

Reviews on review websites

Negative reviews
Why Are Reviews So Important?
---
In the digital world, we live in today, reviews for businesses are like recommendations for students. New customers who have yet to buy a product or service from a business look to reviews to see whether it's worth it. More specifically, over 67% of customers make their purchase decisions based on reviews.
Another critical factor is how businesses respond to reviews. Many businesses make the mistake of not responding to them at all. Responding to reviews is one of the best ways a business can directly engage with a customer.
Through responding, some businesses may even change customers' minds who have left negative reviews and get them to give the business another chance. Even something as simple as "Thank you" can help your business tremendously. Also, responding to reviews shows customers that you care about their opinion and experience, and it can attract other customers to visit your business as well.
Additionally, responses can help increase your SEO because you can use keywords that include your business's name, products, or services to help rank up your business's visibility on web browsers.
How to Respond to Positive Reviews?
---
Thanking the customer
shows that you are grateful for the customer's review and choice to visit your business and taking the time to make their experience public. A good and satisfactory response to positive reviews can be:
For example, if the customer mentioned that the food at your hotel is great, you should write something like "Thank you for your review! We've informed our chef about what you said, and he is absolutely happy! We hope to see you again soon!" or "Your positive review makes our staff feel valued and appreciated! Thank you for valuing us and our effort!" etc. Regardless of the context of the review, make sure to repeat the positive comment and make the user know that you've read the review and are grateful. Also, the response should be simple and short, three sentences at the most
Subtly promote new products or services
you can use the positive reviews to engage further the customer that is already satisfied with your business. Of course, you should do this in a manner that doesn't come off as annoying or pushy.
For example, you can respond with: "Hello (customer name)! Are you a member of our loyalty rewards program for customers? If not, you can become one now!" or "Visit our website now and get everything you need at a discount for our special holiday sale!"
Using keywords
can help the positive review to pop up in the search results when customers search for your business online. Use keywords that are relevant to your products, services, or overall industry, and make sure also to include your business's name in the response. You can say something like this:
"We appreciate you choosing Rae's Pizzeria! We are happy to hear that you like our Rae's Special of the Day!" To avoid coming across as excessive, keep your keyword usage to two per response
Make the customer feel valuable
the goal of customers who write reviews is not only to be heard but also to be validated. In your response, make sure that your customer knows that you are not only thankful for their business, but you also value their opinion and will make sure to continue in that direction. You can write something like:
"Hey (customer name), thank you for sharing your experience! We value your opinion and will strive to continue providing the quality experience you deserve!"
Posts positive customer interactions on social media
this will ensure that more people see that you as a company care about your customers and their opinions, and will prompt new customers to check out your business when they see the positive words an existing customer has said about you
Address the customer in your response
this will give the customer a sense of familiarity because you are using their name or username. It increases the engagement and makes it personal because you are directly and only responding to them and hearing their individual opinion and experience
How to Respond to Neutral Reviews?
---
Thanking the customer
should be the first part of the response. Even if the customer is not praising your business, they are still leaving a review, which counts towards the amount of all reviews you get. Seeing as many customers pay attention to this, it is essential to tell them that you are grateful for their time, appreciate their review, and will strive to improve the things they pointed out. An example of a neutral review response is:
"Thank you (customer name)! We appreciate your opinion and will work towards making the experience more enjoyable!"
Focusing on the positive part of the review
will help you emphasize it for all others who read the exchange, and it could help minimize the negative part. An example:
Thank you (customer name) for your review! We are happy to hear that you are satisfied with our lunch service!"
Provide an explanation or apology for the negative parts
this way, you won't come off as trying to ignore the complaint and that you are actively avoiding it. By acknowledging the negative parts, you let your customers know that you also appreciate constructive criticism and will try to improve on the part that was criticized. You can write something like:
"We apologize for the inconvenience you experienced and will actively try to improve on it, so it doesn't happen again," or "Our stores open at 10 AM and not earlier because we get fresh supplies each morning that cannot be delivered earlier!"
Invite them to try your products again
this could go a long way in tempting a neutral customer to give you a second try and maybe have a better experience. You can publicly tell them to come back, or you can invite them to email or call you if they have any opinions on how to improve the experience. For example, you can respond with:
"We hope to do business with you again!" "We hope to see you again soon!"

We appreciate your review (customer name). We are open to hearing any advice you might have on how we can improve the experience for the future. Feel free to contact us via phone call or email if you are interested in having a discussion!"
How to Respond to Rating Only (No Text) Reviews?
---
Many websites allow users to post reviews with no text, and the customer can give the website a one to a five-star review. Sometimes, it can be hard to figure out what the customer wants to say with the review, so here are three ways you can respond appropriately:
Positive no text review response
is usually when you get a four or five-star review. So, for these reviews, make sure your response addresses the customer directly. The response should be short and direct, emphasizing that you are thankful for the review and glad they had a good experience. You can write something along the lines of:
"Thank you (customer name) for your time and review! We hope to see you back again soon!" or "Hello (customer name)! We are happy to hear you enjoyed your experience at (business name)! We hope to see you soon!"
Negative no text review response
is usually when you get a zero, one, or two-star response. Make sure to apologize for any inconvenience that the customer experienced, address the customer by name, thank them for their feedback, and provide a way to make it up to them or hear them out in more detail. Something you can write is:
"Hello (customer name), we would like to apologize for any inconvenience you have experienced. Please, feel free to contact us at (phone number) so that we can make things better."
3-star no text review response
is considered a neutral response, but you will not know which part of the customer's experience was bad and which was good because there is no text. So, it would help if you tried to engage the customer to reply or contact you so that you can figure out what they liked and what they didn't. For example, you can respond with:
"Thank you (customer name) for your review! However, we at (business name) strive to provide five-star-worthy experiences! Therefore, we would kindly ask you to please get in touch with us at (phone number) so that we can figure out where we went wrong."
Review Websites for Businesses
---
Review websites are independent platforms where anyone can post a review about a business. They are highly valued and trusted by customers because there are no biases. And, since many users trust them and post on them regularly, they are crucial for any business. Many customers also learn about businesses through these sites.
Therefore, many companies keep close track of their presence on these sites and the reviews left, and the management of the presence on these sites is called online reputation management. It involves determining, monitoring, and impacting your company's online credibility and reputation.
One of the most popular review websites is Yelp, with over 224 million cumulative customer reviews as of 2021. Some of the other popular review websites are:
How to Respond to Google Reviews?
---
The largest review site on the Internet is Google. Around 59% use Google to read reviews on businesses. So, seeing as it attracts the most customers to read reviews, it's essential to respond to them appropriately.
There are four steps you need to complete to start responding to Google reviews left for your business:
First, register or sign in to your Google Business Profile

Second, go to the three bars on the left-hand side and select the location relevant to your business

Third, go to and click the "Managed reviews" icon and search for the review you want to respond to

And finally, click the "View and reply" icon to write your response
Here are some examples of google review responses: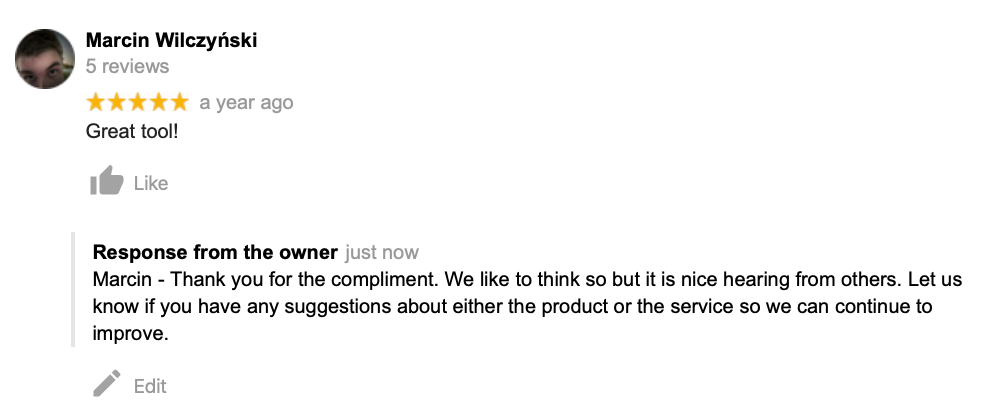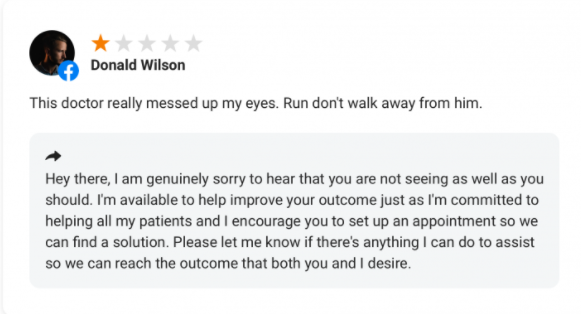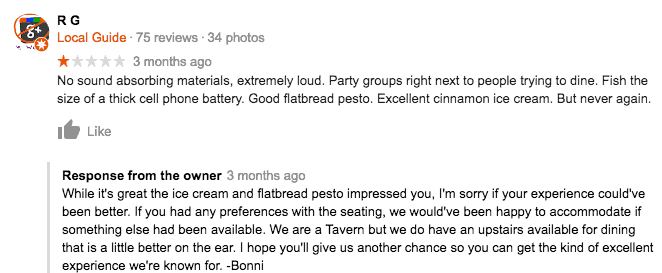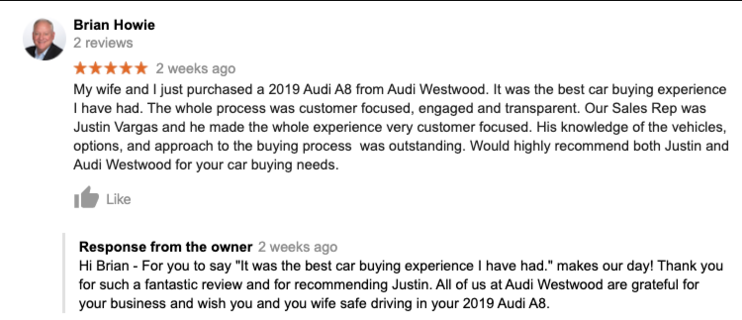 How to Respond to Negative Reviews?
---
It's imperative that when you respond to a negative review, you do it in a friendly, non-confrontational manner. The steps you need to take when responding to a negative review are the following:
Make sure you respond quickly

Acknowledge the customer's complaints

Apologize and provide understanding for the complaints

Take accountability

Explain why the negative experience happened if you can

Offer to discuss with the customer offline

Make it up to the customer
Summary
---
Responding to reviews on your business is essential for any company that wants to operate in this day and age successfully. Many customers make their purchase decisions based on reviews and customer experiences, so it's important to track your business's presence on review websites and see what people say.
Also, businesses must respond and try to amend customers' negative reviews and experiences so that other customers can see that you care about them and are always trying to improve your business.
Frequently Asked Questions
How do I promote my business?
Many find success with targeted Google and Facebook ads. Try and focus on a niche or local market to start off with.
How does a web hosting business work?
The reseller hosting business uses a powerful hosting plan that is separated into smaller pieces and sold to several customers.
How do I deal with customer support queries?
Most new resellers will use support channels offered by the web hosting platform. Although customers can direct all queries to you personally, or your own customer service team, if you wish.
Is It easy to upgrade as my business grows?
Yes, most platforms that allow for reselling will have packages that can be easily upgraded to scale with your business growth.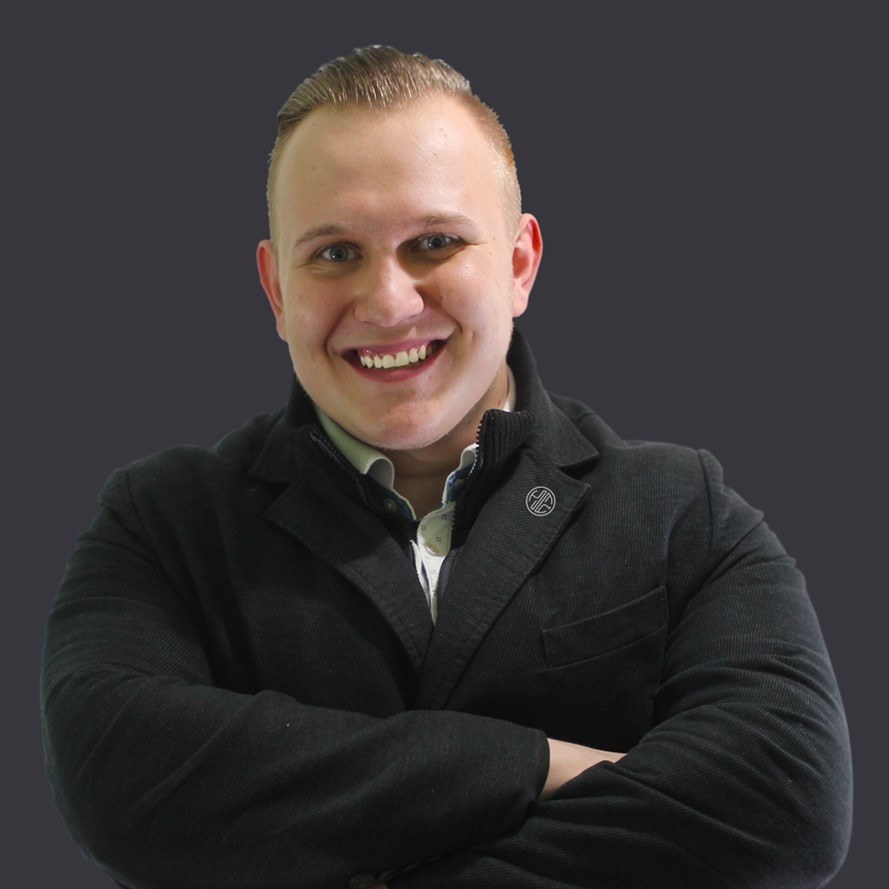 Bruno Mirchevski is a web hosting services expert. He has spent years researching the niche, exploring the most diverse aspects of Shared, VPS, WordPress, Cloud Hosting, Dedicated Servers, Resellers, etc. With his extensive knowledge and experience, he can grant you meaningful insights on our blog, whether you are a beginner or a hosting pro.
View all posts by Bruno Mirchevski