In order to exist on the Internet, all websites need a corner to themselves where they can operate. These corners are made possible by hosting providers, and one of the solutions they offer is cloud hosting. There are a couple of cloud hosting types, one of them being managed cloud hosting.
What Is Cloud Computing and What Is a Managed Cloud?
---
Cloud computing is a technology that makes computing resources available on-demand and accessible via the Internet. It is a prevalent solution that over 60% of companies as of 2020 use to obtain data storage, computing power, servers, and other such resources for their websites and businesses. The three main cloud computing services are IaaS, PaaS, and SaaS.
A managed cloud enables users to use cloud computing resources without having to manage them on their own. It offers customers the opportunity to choose which resources they will manage independently and which they will leave up to the managed cloud hosting provider. Users can also choose to leave everything to the provider to manage.
What Is Managed Cloud Hosting?
---
Managed cloud hosting is a type of web hosting where the hosting provider is responsible for your website and business's resources, servers, and infrastructure, either partially or fully.
Managed cloud hosting is the latest innovation for cloud hosting because it is a perfect fusion in which you get the benefits of cloud hosting, and IT experts and engineers run your site. With managed cloud hosting, your website is hosted on managed cloud servers, which are available to you via the Internet and can be accessed by multiple users simultaneously.
💰 50% OFF YOUR FIRST MONTH ON MANAGED CLOUD SERVERS
Unmanaged vs. Managed Cloud Hosting: What Is the Difference?
---
As mentioned, there are a couple of types of cloud hosting, including unmanaged and managed cloud hosting.
Unmanaged cloud hosting or cloud web hosting is when the providers only offer access to the cloud, while the users are responsible for installing the applications, tools, and everything else they might need.
On the other hand, with managed cloud hosting, the provider is the one that handles all technical aspects and makes sure that everything runs smoothly. So, all the resources on the managed cloud server are handled by the provider.
Advantages of Managed Cloud Hosting
---
Good value for money – managed cloud server hosting eliminates the costs associated with maintaining and operating a managed cloud server because the provider does this for you. When using managed cloud servers, the primary responsibility that you will have is to pay your provider for the services.
Automatic upgrades – your provider is responsible for routinely updating the managed cloud server you use. And, seeing as the cloud technology is constantly changing, your cloud infrastructure must continually be updated. So, it's incredibly beneficial to you that someone else will handle it for you.
Recovery plan – managed cloud hosting providers have fail-safes in place that make sure your website experiences minimal downtime while in the process of recovering data if the data is lost. Having a disaster recovery plan is essential because it allows you to recover your data quickly.
Full-time customer support – most managed cloud hosting providers have 24-hour support that includes experts who can help you solve any issue you might have. The response time and the resolution of the issue are quick.
Security – when using the cloud, it's critical to ensure that your network is safe. Cloud security is a sophisticated and challenging process that requires employees with skill sets that are scarce and in high demand. Managed cloud hosting providers have the essential expertise and employees to keep your cloud network safe from illegal access.
Reliability – having a reliable network infrastructure is vital and complicated to set up. A network infrastructure could be disastrous for your site if not set up correctly. You will not have to worry about this with managed cloud hosting because the provider's experts set it up for you.
Control is centralized – all of your controls are in one place when you use a managed service provider to maintain your cloud infrastructure. As a result, network administration and support are simplified. Any necessary network adjustments or enhancements can be implemented quickly.
Managed Cloud Hosting Plans: How Do They Differ?
---
As of 2021, there are over 330 000 web hosting providers. Seeing as most providers offer managed cloud hosting due to its growing popularity, many different plans offer different amounts of resources at different prices. So, let's look at the managed cloud hosting plans of Verpex as an example.
Verpex offers plans for three managed cloud servers at different prices. The most affordable plan includes:
4GB Dedicated RAM

80GB Dedicated SSD Disk Space

2 Dedicated Xeon vCPUs

Unlimited Traffic

cPanel/WHM

Backups

SSL Certificates

Unlimited websites

App installer

24/7 support
Additionally, Verpex has a three-step domain transfer process that allows users to transfer their domain to Verpex easily and quickly.
The Bottom Line
---
Managed cloud hosting is the newest addition to the cloud computing world. It allows you to host your website on managed cloud servers that are fast, reliable, and secure. The provider you choose will do all the technical work for you, and you can rest assured that the provider's experts will take good care of your website. They will manage, maintain, and run it for you and help you fix any issues you might have. And to top it all off, most providers offer managed cloud hosting at an affordable price.
Frequently Asked Questions
Why should I try a managed cloud server?
We'd highly recommend using a managed service, especially if you don't have the technical skills to run a website. It might cost a little extra, but it certainly takes the stress out of site management.
How many websites can I host in the cloud?
Our cloud hosting packages allow up to 10 websites to be hosted simultaneously.
Do I need technical knowledge to use cloud hosting?
Not necessarily. Under a fully managed hosting package Verpex will take care of all the technical aspects for you.
Will cloud hosted websites be backed up?
Yes, Verpex performs daily backups of all sites hosted.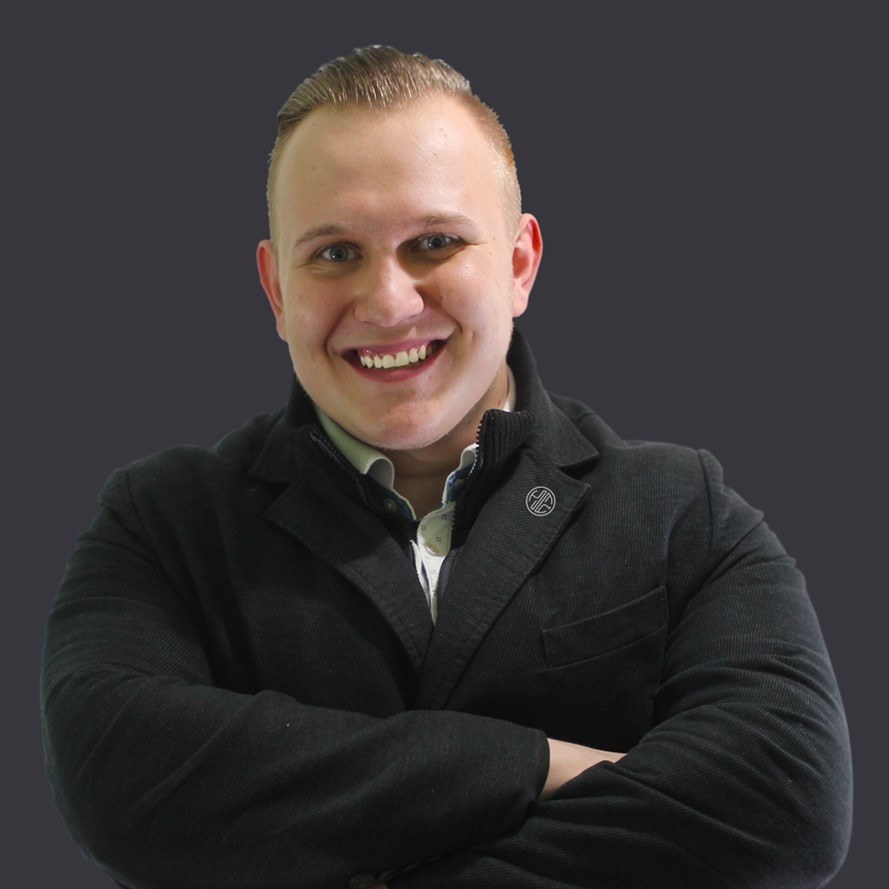 Bruno Mirchevski is a web hosting services expert. He has spent years researching the niche, exploring the most diverse aspects of Shared, VPS, WordPress, Cloud Hosting, Dedicated Servers, Resellers, etc. With his extensive knowledge and experience, he can grant you meaningful insights on our blog, whether you are a beginner or a hosting pro.
View all posts by Bruno Mirchevski