When you're building a website, one of the most essential pages is the About Us page. In this article you'll learn why it's essential, as well as how to write a good About Us page.
What is an "About Us" page?
---
The "About Us" page is a type of page where you tell people about yourself, what you're offering, and why people might want to interact or purchase from you. It's a page dedicated to you and even your business, kind of like an expanded version of a business card. You can use the About Us page to feature you or your company's history, achievements, team, mission statement, and much more.
Why do you need an About Us page?
---
Having a website puts you at a better advantage than the 28% of business owners that don't have one. While a lot of your visitors might land on your website's front page, some of them won't even go further into the site because they don't know you and have no trust in you. In fact, over 52% of site visitors will want to see your About Us page, after landing on your site's home page.
This is where even on the front page, there should be a small blurb telling people about you, what you offer, and why people should give you their attention. That little blurb can be linked to your About Us page, so that people can learn more if they so choose.
8 Tips to Write a Good About Us Page
---
Below are some tips on how to write a good About Us page:
Include the story of your business and how you started.
Include a mission statement.
Make sure some of your content is persuasive.
Include a video and images.
Include pictures of people from the business.
Include a case study or highlight about your business..
Make sure to be factual and don't use any hype.
List awards or credentials.
1. Include the story of your business and how you started.
You may not want to talk about your business too much, but this is one of the points of an About Us page. The About Us page helps give more transparency so people will trust you enough to either follow you, interact with you, and even buy from you.
2. Include a mission statement.
A mission statement is a more formal statement of your company's intention. This mission statement will help include what you're offering, your company's goals, and what sets you apart from other businesses. Your mission statement should make your website visitors remember you, well after they've left your site, whether they bought something from you or not.
Make sure that your mission statement is easy to understand and focused on how your business can benefit your customers. Additionally, don't forget that your future employees may be viewing your About Us page, and are looking to work in a company that aligns with their views and goals.
3. Make sure some of your content is persuasive.
As a business, you need to include some persuasive content and even some calls to action. If you're just writing about your company, dropping info left and right, but nothing about the services or products you sell, and not even providing a means for your website visitors to easily visit those areas, then you're pretty much not going to achieve converting them into paying customers.
4. Include a video and images.
It's important to include interactive and engaging content like videos and images on your About Us page. In fact, over 88% of visitors will spend more time on your page if it has video. When you also include images, your website visitors will appreciate it. In fact, studies say over 40% of site visitors enjoy seeing photos and images.
On this note, make sure that you optimize your site to load fast, as 39% of people that visit your site will quit if your videos and images take too long to load up.
5. Include pictures of people from the business.
Whether you're an individual that freelances or owns a small business, or a company of several board members and employees, including your pictures and those from your company give your visitors a more welcoming feeling.
6. Include a case study or highlight about your business.
While you shouldn't toot your horn a lot, you should at least include some case study or highlight that tells your website visitors that you can follow through with what you've let them read in your company's business statement.
It's also okay to include a page on your site about well known clients you've worked with, and just highlight one or a couple of them on your About Us page.
7. Make sure to be factual and don't use any hype.
No one likes to read about an individual or company that sounds arrogant or pretentious. Keep your About Us page focused on facts, and don't include any hype. Now, if your brand tends to be on the fun and light-hearted side, it's okay that your About Us page reflects the tone you want to set for your brand.
8. List awards or credentials.
It's okay to list some of the awards and credentials that your business has earned, but make sure to not overdo it. If your company has won dozens of awards, select the ones that are the most meaningful. You can always create a page specific for the awards you've received. Just make sure to add some context on what you did to earn the award.
Hopefully the tips in this article on how to write a good about us page will help you. If you don't have an about us page or something similar, it's time to get cracking on it. If you already have one, you should go and revise it, to make sure you're putting your best foot forward.
Frequently Asked Questions
What should I write about on my fitness blog?
The type of blog posts will be determined by your niche and audience, but some three general areas you could focus on are lifestyle and wellness, training and workout advice, and nutrition tips.
Is a WordPress blog free?
Anyone can download, use, customize, and edit the WordPress code as long as they release it under the GNU General Public License (GPL). Even though the software is free, you can end up paying for things like premium support and hosting.
Why choose Verpex for WordPress?
As the leading CMS out there, we've made it our mission to offer the most comprehensive and streamlined WordPress solutions on the market. Backed by a responsive customer care team and reliable site enhancement tools, we ensure our users get the full WordPress value and support for a reasonable price.
How does Verpex help with my reseller hosting?
Our job doesn't end once we've sold you the reseller space. In fact, we're with you for the whole time you're hosting with us, supporting both your needs and that of the customers you pick up along the way, whether you max out your cPanel account limit or not.
The Verpex team is at your disposal, acting as your essential support team 24/7. That means anything pertaining to hardware, the network, updates and configuration, security, and connectivity, is all handled by us.
Both you and your customers can focus on running your businesses while we take care of all maintenance and troubleshooting with expert technical support.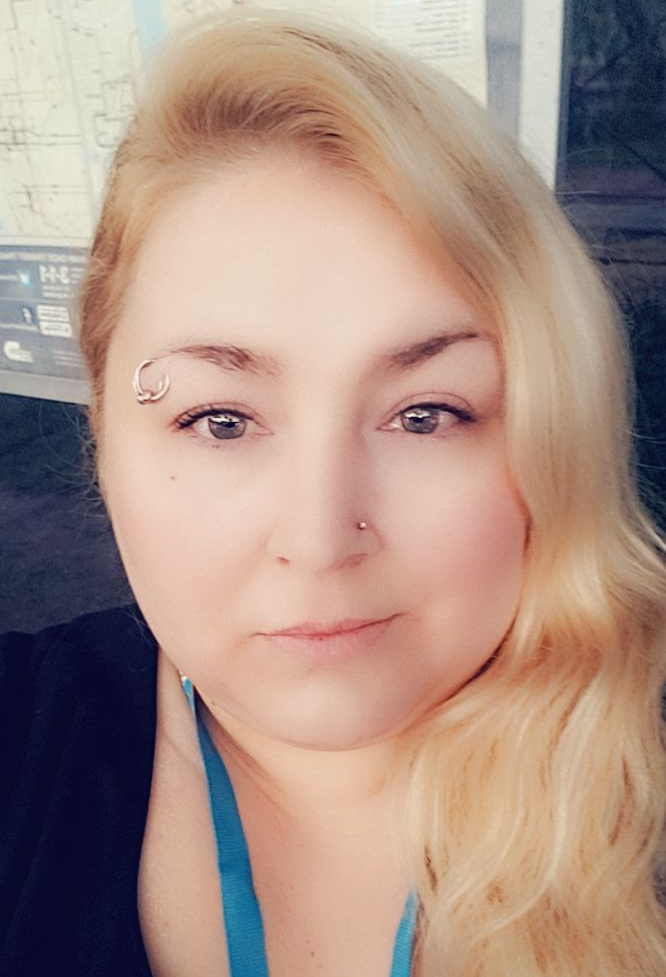 Nile Flores is a long time professional blogger, as well as WordPress website designer and developer from the St. Louis Metro East. Nile blogs at NileFlores.com, where she's passionate about helping website owners, whether they're small business owners or bloggers. She teaches about Blogging, Social Media, Search Engine Optimization, Website Design, and WordPress. Additionally, Nile loves to speak at WordCamps (WordPress conferences) across the United States. When Nile isn't knee-deep in coding, she's a proud mom of a college student, and enjoys oil painting, cigar smoking, nail art design, and practicing traditional Okinawan kempo karate.
View all posts by Nile Flores