Large enterprises have made their mark on the world and continue to retain the majority of customers. However, with the popularity of online stores and businesses increase each year, small businesses have a chance. The fact that there are over 20 million eCommerce stores globally as of 2022 speaks to this. Many tools are available for small businesses to help them succeed, including cloud computing and its services.
What Is Cloud Computing?
---
Cloud computing is a broad term that refers to everything that has to do with providing on-demand services over the Internet. Over 90% of all data is stored on the cloud in 2021.
Cloud computing allows you to save files on a remote database in the cloud or a virtual space instead of having an on-site data center or another storage device. The Benefits of Cloud Computing for Businesses
Secure data – many companies work with and depend on data and workloads. Thus, keeping these safe is a priority. A number of issues can happen, and data can be lost, such as accidentally deleting it, someone hacking the site and stealing it, etc. In the past, on-premise servers have proven to be unreliable in this sense. This is where cloud computing comes in because it allows users to store their data remotely. Of course, some also consider this unsafe, but the top-quality cloud providers offer superior security features that will put your mind at ease. Some of the features include authentication, encryption, and access permissions. You are the one who decides who gets to see the data, and the provider makes it happen
Saving money – buying, storing, and maintaining your own servers can cost you a lot. When you do this on your own, you have to pay for each hardware component, the software, upgrades, and licenses. Cloud computing covers all of this, including storing and hosting your data, and you do not have to buy the components by yourself. That is why many businesses, small and large, consider cloud computing to be the perfect solution and outsource the handling of data to the cloud service providers, saving themselves a significant amount of money that they would otherwise spend on in-house data storing and handling
It's more efficient – if you decide to go with cloud computing, you will not have to worry about always having IT experts on your payroll to manage and maintain your servers. You will also not have to bother with it yourself, as everything server-related is done by the provider you choose. Additionally, you will save money and time on training and developing employees, and will not need as many staff in your company
High scalability – the majority of providers offer high salability to their users, which allows them to scale their sites according to their needs. So, if you ever need to expand your business at a moment's notice, cloud computing makes it possible. Aside from expanding, cloud service providers also allow for reduction. This means that if you find yourself in a place where your business is stagnant and need to downsize temporarily, you will be able to do so in a simple and easy manner

Remote work – cloud computing allows you to access data from anywhere at any time. It also keeps you connected to your employees, clients, customer service, suppliers, etc. Many companies are developing mobile solutions to assist their staff and their customers. Building, testing, and deploying apps and mobile solutions that keep your brand top of mind has never been more accessible thanks to the cloud-based server for small businesses

Disaster recovery – cloud service providers have got you covered when it comes to recovery. Most providers have redundancies that ensure there are copies of your data and anything else you might need. So, even if it is a power outage, data loss, or confidential customer info gets leaked, cloud service providers have got you covered. Also, even if you choose to manage your backups on your own, the provider you choose will give you additional assurances and will help you be compliant with the rules of your industry
Feedback - Reporting can be used for more than just reviewing your employees' work. Everything from sales trends to resource waste may be tracked with it. All of the data transferred back and forth from your cloud provider to your computers can be stored, analyzed, and mined. This approach to data mining isn't new, but some of the AI technologies used to make the data more usable are - and they're becoming better all the time.
Superior collaboration – one of the primary purposes of the cloud is to maximize collaboration and make sharing data more accessible between teams who do not work at the exact location. The more tasks you move to the cloud, the better and more flexible collaboration is for your employees, regardless of where they are located. So, your employees will be able to connect and work together in real-time from anywhere
Updates are no longer your concern – even if we don't want to admit it, updates are essential for the efficiency and security of any app you use. And while they can be tedious to keep up with, we have to do it. Here cloud computing saves the day because cloud-based services update and maintain their tools automatically so that you don't have to. Also, these updates do not interrupt your work at any rate. Updates are made simultaneously across the entire system so that a single instance won't put your infrastructure at risk.
What Is Cloud Service?
---
Cloud service is a digital service that offers users dedicated fixed storage in a secure place. It enables users to have access to clients and other data that is stored on a remote server, i.e., on the cloud. The cloud storage is managed and maintained by the cloud hosting company, while you as the user own the space where your data is stored.
Types of Cloud Services for Small Businesses
---
Cloud storage – offers users full accessibility from any device, alongside a fixed dedicated space on the server. In 2017, it was estimated that around 1.8 billion people used personal cloud storage. Some providers are Microsoft Azure, Google Drive, Dropbox, etc.
Cloud backup – users have a backup solution that ensures their data is backed-up and safe, with the option to scale to include more data if needed. The provider makes copies of the data from your computer and saves them on cloud storage servers that can be reached anytime from anywhere. Cloud backup is highly favored and used in recent times, as it is estimated that around 20% of small businesses get hacked in a single year. So, if you have a small business, cloud backup is a good investment for you. Some providers are IDrive, Backblaze, Acronis True Image, etc.
SaaS - Software-as-a-Service provides applications as a service through the Internet, and the provider handles all of the hardware and software. It is the most popular cloud service, with the SaaS business growing at an annual rate of 18%. Google Workspace, Salesforce, Slack, and other SaaS providers are examples.
Cloud hosting – users have access to applications and websites via cloud resources. Cloud hosting uses a network of physical and virtual servers that are connected to host applications and websites. This further ensures superior flexibility and scalability.
Databases – Cloud databases are most commonly run on a cloud computing platform. The access to the database is provided as-a-service, and it's done via the cloud platform. It has the same functions as traditional databases, with the additional flexibility that cloud computing offers.
Cloud networking – a type of IT infrastructure which hosts all or some of the company's network capabilities and resources in a public or private cloud platform. The cloud networking infrastructure can be managed in-house or by the provider and is available on-demand.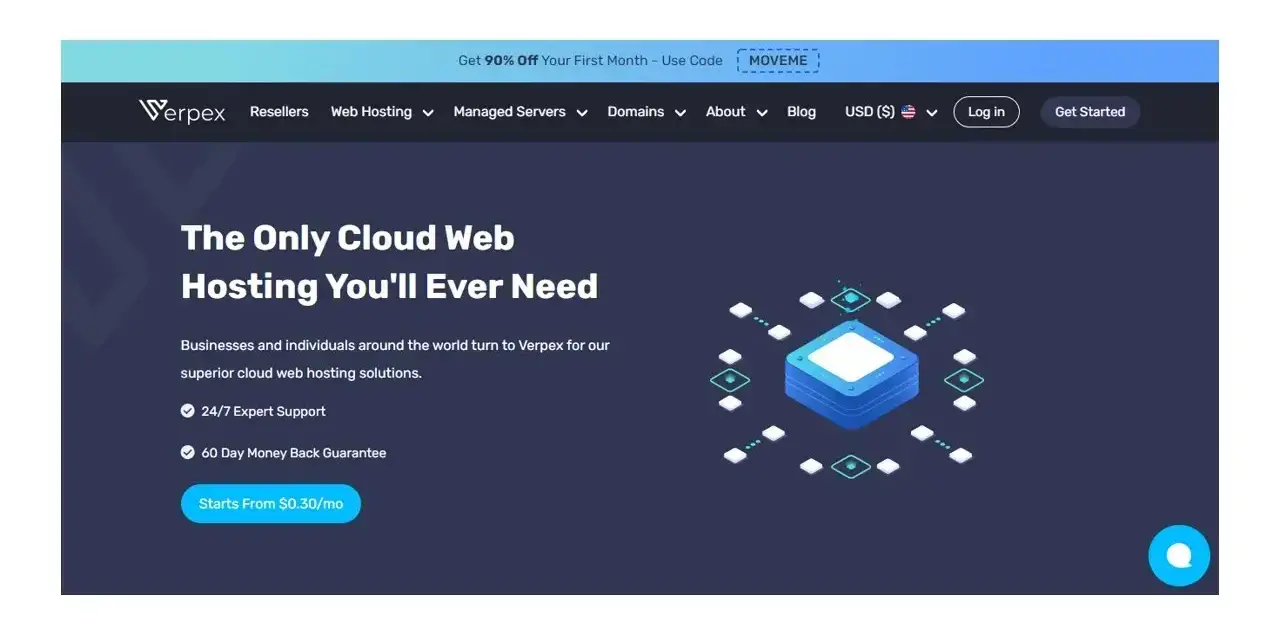 Cloud Services for Small Businesses by Area
---
The following services listed below are categorized by the area of the business they serve, like accounting, marketing, sales, etc. Each cloud service excels in a specific area that all businesses have and need.
eCommerce – it is a prevalent tool for converting a site into a store or opening an online store in general. It makes adding shopping carts, storefront functionality, and other such features easy, making them the perfect solution for small stores. It is expected that by 2023, eCommerce stores will hold approximately 22% of all global sales. Some eCommerce platforms are WooCommerce, BigCommerce, Magento, Wx, etc.
Marketing automation – refers to software tools that provide automated solutions for running a top-rated marketing campaign. The tools allow small businesses to explore and use social media and email marketing, online platforms, and tracking tools to promote and grow their sites. Some marketing automation tools are HubSpot, Marketo, Pardot, etc.
CRM planning – CRM tools enable users to access their interfaces on any device, including mobile devices. All you need is a web browser and an Internet connection, and you can access your company's operations and marketing tools. Some CRM platforms include Salesforce, Pipedrive, Nimble, etc.
Accounting – accounting tools that are cloud-based make accounting more accessible, straightforward, and better organized. Accounting tools are well-suited for small businesses with fewer resources, and they provide businesses with access to contract records, reporting functions, transaction forms, etc. Some examples are Sage Accounting, Intuit's QuickBooks Online, FreshBooks, etc.
Social media management – these cloud-based tools enable users to manage all their social media all in one place, from a central dashboard. They also make more advanced analytics tools easily accessible. Some examples are Sprout Social, Hootsuite, Buffer, etc.
Productivity – cloud-based services help in boosting productivity because it allows users to subscribe to one service and get access to a plethora of different tools and applications. Some examples are Office 365 Suite, Google Docs, Todoist, etc.
Other cloud services by area are invoicing and accounts payable, communication, scheduling, cloud storage, and file sharing.
Final Remarks
---
Although competition is stiff, and there are many household names in the online and traditional business sphere, small businesses are quickly expanding and growing. Cloud services are one of the ways that small businesses can achieve greatness, and their use has been growing year in and year out.
Cloud services for small businesses continue to evolve and offer a multitude of different options, tools, and solutions that you can use to improve and expand your site, store, or business in general. Seeing that they have many uses in different areas, I think it's safe to say that cloud services are worth investing in and give you excellent value for money.
Frequently Asked Questions
Will cloud hosted websites be backed up?
Yes, Verpex performs daily backups of all sites hosted.
Do I need technical knowledge to use cloud hosting?
Not necessarily. Under a fully managed hosting package Verpex will take care of all the technical aspects for you.
How many websites can I host in the cloud?
Our cloud hosting packages allow up to 10 websites to be hosted simultaneously.
Why is a good hosting service important?
Having good website hosting is important so your church can offer a quality service to the public.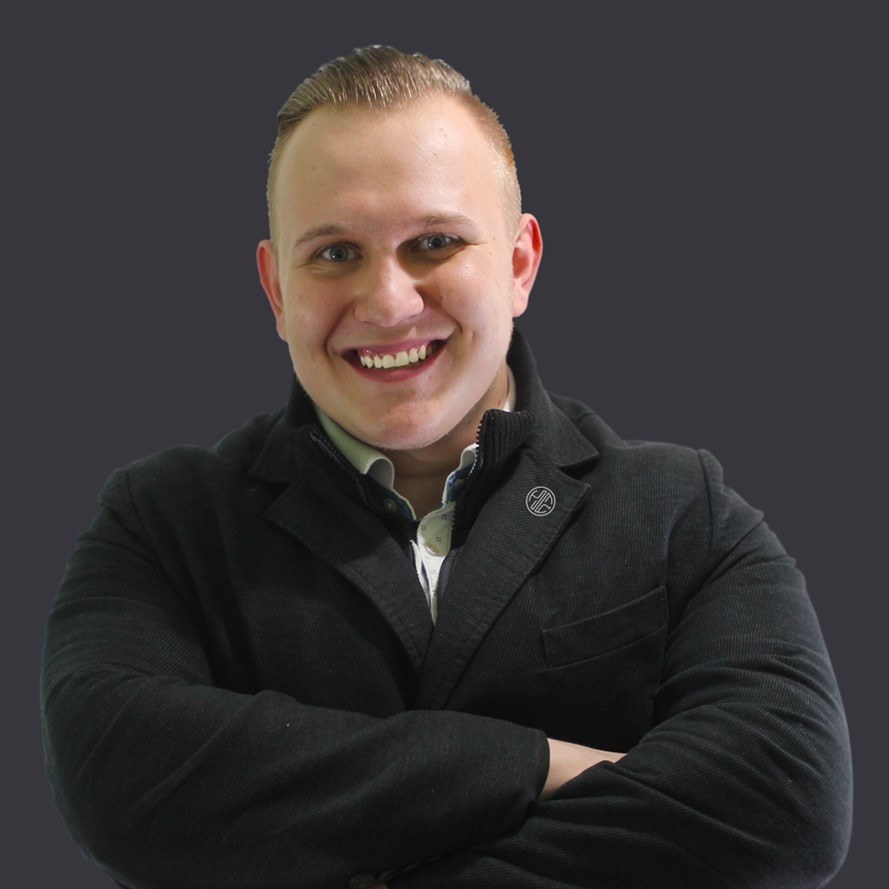 Bruno Mirchevski is a web hosting services expert. He has spent years researching the niche, exploring the most diverse aspects of Shared, VPS, WordPress, Cloud Hosting, Dedicated Servers, Resellers, etc. With his extensive knowledge and experience, he can grant you meaningful insights on our blog, whether you are a beginner or a hosting pro.
View all posts by Bruno Mirchevski