Those new to the world of website hosting are often surprised to learn just how many differences there are between types of hosting. Choosing the right one is a critical decision for any business, content creator, blogger and entrepreneur. Today we're looking at two very different ends of the market, shared hosting and dedicated server hosting.
Shared Hosting Vs. Dedicated Hosting: Point By Point Comparison
Resource Allocation
Shared Hosting Resources are quite restricted in shared hosting packages. You'll be utilizing one server with multiple other websites and your provider will set quite strict limits on your usage to prevent your neighbors from overloading the bandwidth.
Dedicated Hosting With dedicated hosting, you'll have sole access to the resources of your server and won't have to share with anyone.

Dedicated Hosting
Designed for sites that handle huge volumes of traffic, dedicated hosting is the winner by a long way here.
Performance
Shared Hosting The performance of shared hosting websites really depends on how big the site actually is. If you have a small eCommerce store or are just managing a few blogs, you won't have any problems.
Dedicated Hosting With impressive amounts of processing power, RAM, data storage and multiple CPU cores backing it up, dedicated servers generally have very few problems. This type of hosting should be able to handle anything your throw at it.

Dedicated Hosting
Intended to cater for large enterprises you'll very rarely find you'll be impacted by performance issues. There's really no contest.
Traffic volume
Shared Hosting Shared hosting plans are getting more impressive each year, and we're seeing sites able to handle tens of thousands of visitors per month now.
Dedicated Hosting Dedicated servers cater for traffic volumes way in excess of a shared hosting counterpart. Depending on the size of your server, you can host hundreds of websites, each with thousands of daily visitors. In theory, there's no limit to your traffic volume.

Dedicated Hosting
With theoretically no limit to how much traffic a dedicated server can handle it makes this round an easy win.
Security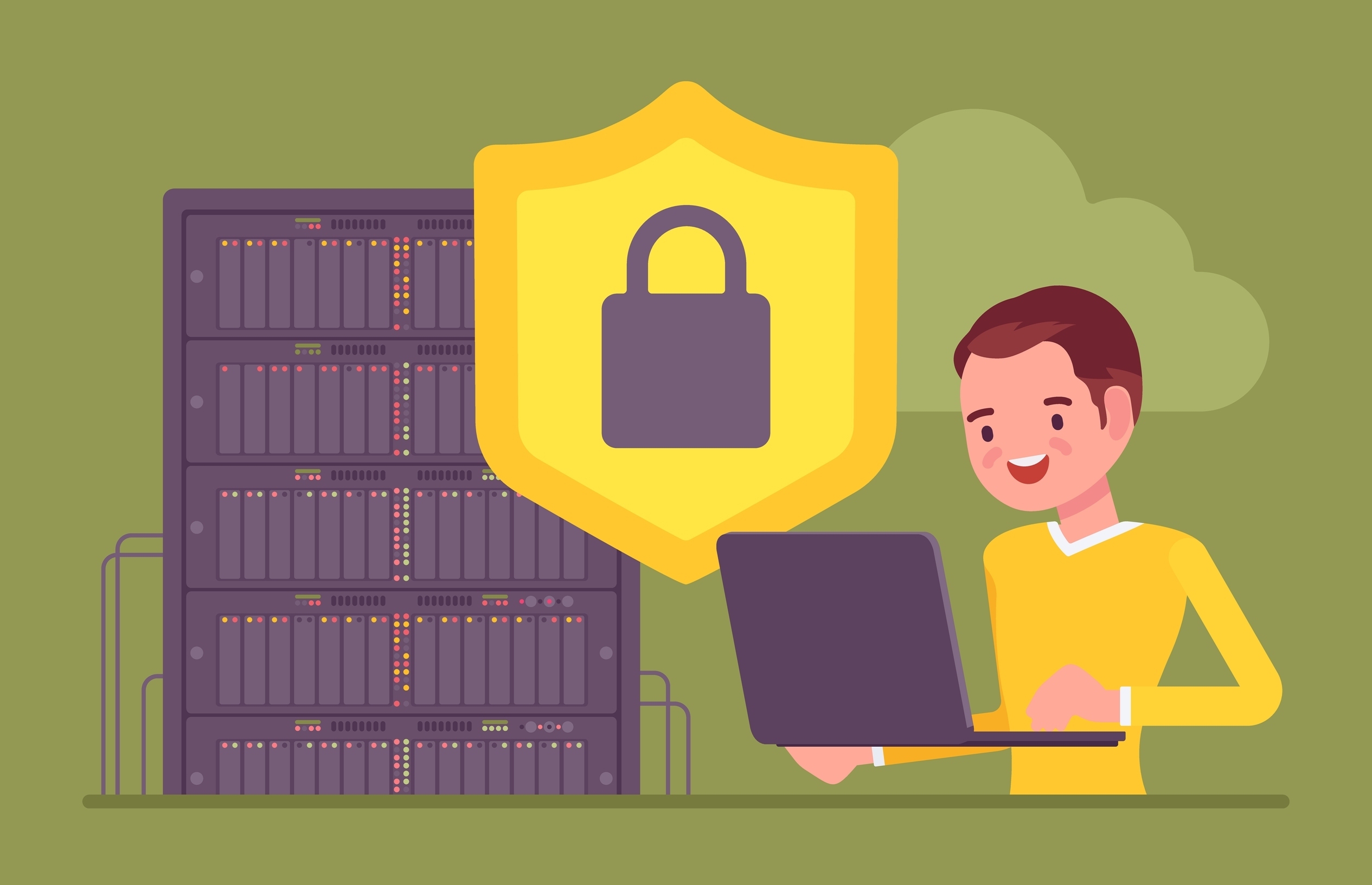 Shared Hosting All reputable data centers now have pretty robust cybersecurity measures in place, and it's rare to hear of major hacks of popular platforms. That being said, shared hosting does present a relatively higher security risk due to the fact that space is shared.
Dedicated Hosting Dedicated servers offer the ultimate in security. Your website is on its own private server, isolated from potential attacks on other sites.

Dedicated Hosting
Security is fully customizable when you opt for dedicated hosting. You'll usually find multiple security layers provided by the data host on top of any additional measures you choose to put in place.
Control
Shared Hosting You'll have almost no control over the applications on your shared server. This is by design and aimed at helping newbies manage their sites.
Dedicated Hosting Dedicated hosting allows you extensive control and customization options. You can add any compatible application to your server, install your own security measures, change the source code and do just about any web development activities you can think of.

Dedicated Hosting
Dedicated hosting passes over full control of your server management, allowing you to make any tweaks and changes you'd like.
Server Administration
Shared Hosting Those on shared hosting plans will never need to interact with their servers at all. The administration is fully covered by your data host and will be responsible for applying any fixes, security updates and uptime. This is great for beginners or those that simply want a hands-off approach.
Dedicated Hosting Dedicated hosting is very different as you'll be responsible for a lot more of the administration. You'll need to make sure security patches are kept up to date and rebooting when there's a problem.

Draw
Both cater to very different needs meaning we can't pick a definitive winner here.
Scalability
Shared Hosting With restrictions applied on your bandwidth by your hosting provider, you'll need to plan to upscale well in advance of any website growth.
Dedicated Hosting Dedicated hosting is very easily scalable since you're not competing with anyone else for resources. You have total control over the amount of bandwidth and processing power you want. However, this can become quite expensive.

Dedicated Hosting
Dedicated servers usually come with huge resources behind them and can be easily scaled.
Price
Shared Hosting Shared hosting is definitely cheap. Many customers are drawn in by monthly costs ranging from $6 -$15 and are surprised at just how much functionality they get for such low prices. Shared hosting is a very low-risk investment for newbies.
Dedicated Hosting Dedicated servers can be relatively expensive to own and operate: the most affordable dedicated hosting planscan run into $80 per month. You have to remember though, this type of hosting is specifically designed for large enterprises with the budgets to match.

Shared Hosting
Shared hosting is by far the cheaper of the two. Ideal for small businesses and beginners.
User-friendliness
Shared Hosting Shared hosting couldn't be more user-friendly. Virtually anyone can sign up to an account and have their first website designed and live in just a few hours.
Dedicated Hosting Dedicated hosting is very much at the opposite end of the scale when it comes to complexity. You'll need expertise in cybersecurity, web development, coding, server maintenance and to know what you're doing with root access.

Dedicated Hosting
Dedicated hosting requires a lot of prior knowledge and experience to operate effectively. Shared hosting is by far the most user friendly, making it our winner here.
Customer Support
Shared Hosting You'll have 24/7 access to a team of experts ready to answer any queries you might have. Your hosting provider will have set service level agreements to meet on every support ticket raised, and you can usually expect fast response times.
Dedicated Hosting Since you'll be expected to take on a lot of the day-to-day management of your own servers, customer support might be more limited when using dedicated hosting.

Shared Hosting
Shared hosting takes this one simply because you're expected to do so much more of the management yourself if you go the dedicated route.
When to Upgrade Your Hosting Plan

You expect growth
If you've noticed an uptick in visitors, or are planning a period of expansion, this is a good time to review your hosting plan

You have security concerns
If you're looking to tighten your cyber defenses, you might want to consider upgrading to a plan that allows for more customization options

You've got performance issues
This is usually a sure sign your current plan can't handle your site traffic and an upgrade is due
What Other Web Hosting Types Are There?
If you need a little more punch than shared hosting can offer, but aren't quite ready for dedicated servers, then VPS hosting might be perfect for you. It's more expensive than going shared, but offers more in terms of power and flexibility.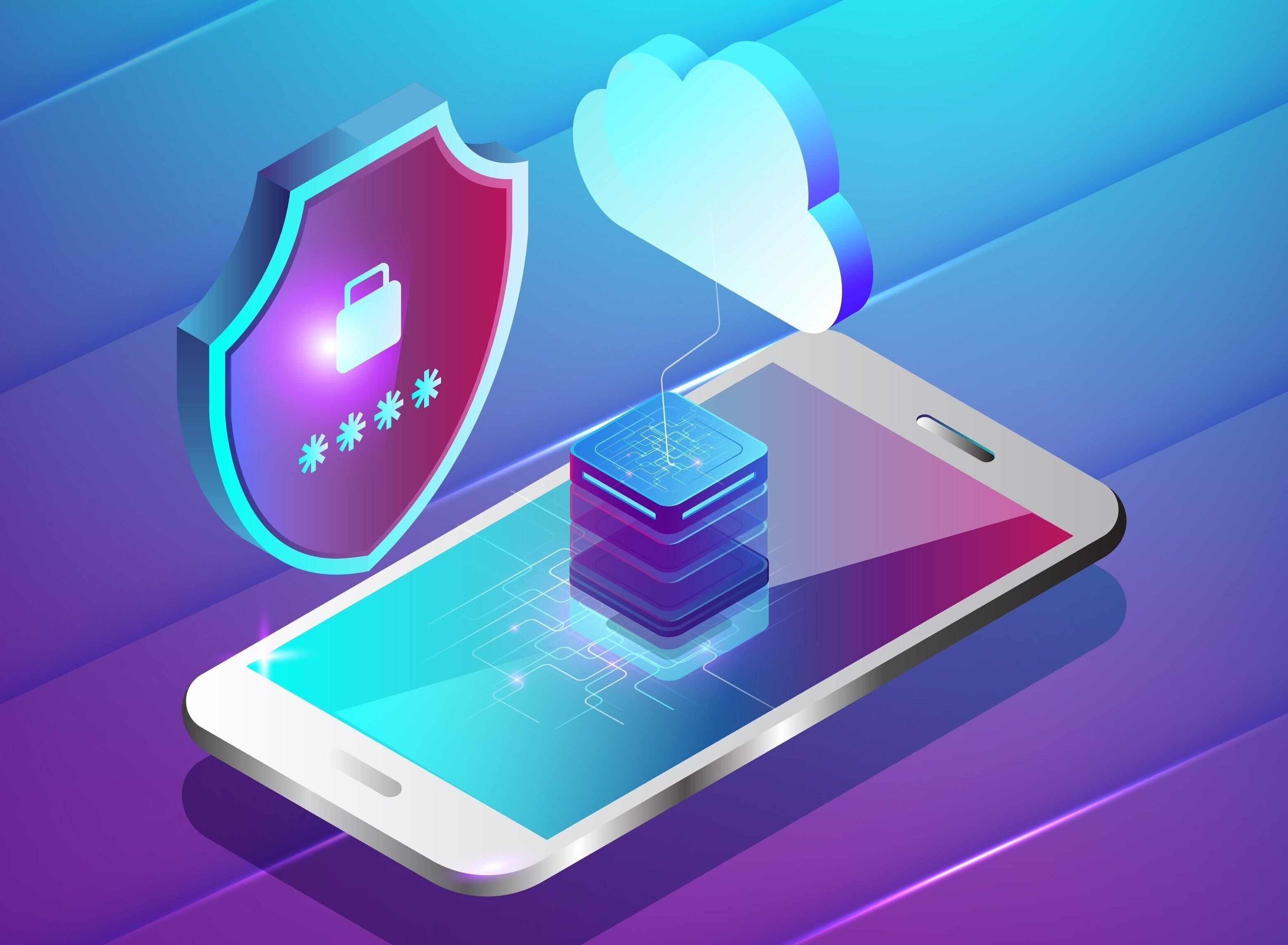 Cloud hosting offers the convenience of a shared server with the added benefit of better performance and faster speeds. If your website is steadily growing you might want to check it out.
Summary
Shared hosting and dedicated hosting offer two very different services, meeting specific market needs. If you're starting a brand new site, running a small business or blog, then a dedicated server will definitely be overkill. Shared hosting plans should be more than enough to cover the needs of most start-ups and you should only really need to consider a dedicated option once you've grown to the size where you're getting thousands of visitors per day.
Frequently Asked Questions
Will my hosting plans include data backups?
Yes. Verpex includes backups as part of its shared hosting and dedicated hosting plans.
What extra functionality comes with dedicated hosting?
Just about everything you can think of. You can host numerous web applications, run a gaming site, implement machine learning tools, apply your own security, and much more.
How many websites can I host on a dedicated server?
In theory, there's no limit to how many sites you can host. It all depends on how much you're willing to spend to cover bandwidth requirements.
Do I need to provide all the technical expertise when choosing dedicated hosting?
No. You can choose to opt for a fully managed service in which Verpex will take care of administration and maintenance. However, this can usually be quite expensive.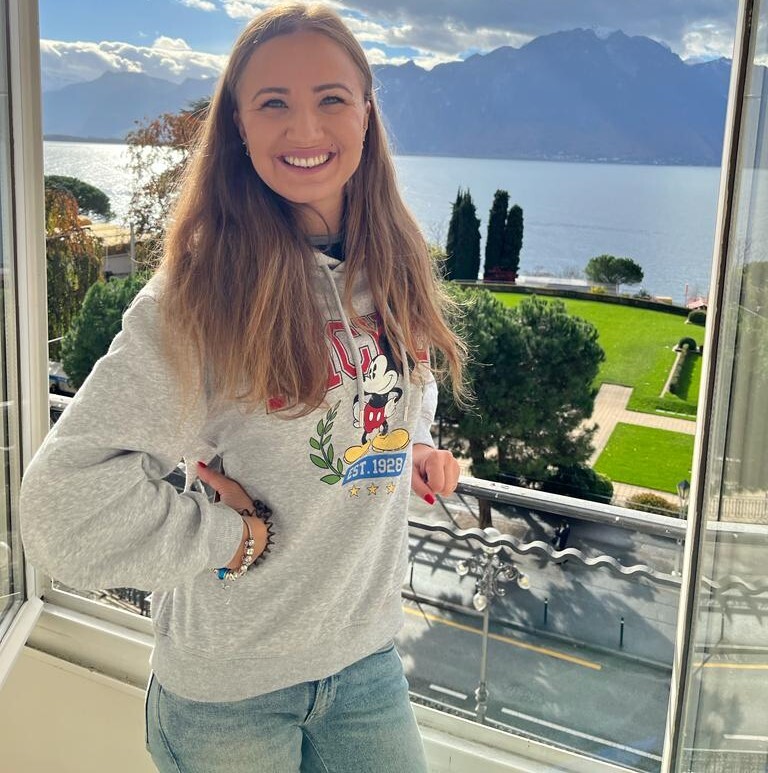 I've been navigating the web hosting waters for years now. As the Chief Editor at Verpex, I team up with some awesome writers to dish out the good stuff on hosting. Got a Master's in Journalism, so I always have an eye out for quality. Whether you're just dipping your toes or you're a seasoned surfer, I'm here to make everything web hosting feel like a breeze
View all posts by Julia Lozanov